Click on the album cover to listen and buy!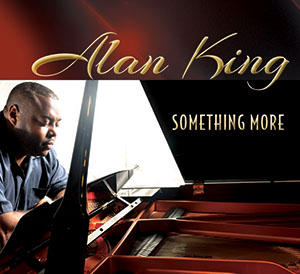 While enchanting and intriguing the contemporary jazz world with his 2009 debut album The Experiment, multi-talented composer and keyboardist and percussionist Alan King made a spirited excursion to fanciful Brazilian territory amidst the R&B/pop and old school soul jazz. On his latest project, Something More, King digs in a little deeper in to his repertoire and takes the listener for a funky romp around the globe.
His first single "How's The Weather on Your Planet?" is a lively, hook filled groove featuring Eddie Baccus Jr on soprano sax. King's playful writing and in the pocket playing on both keys and percussion are refreshing and keep the listener engaged throughout. Preview all the tracks on the music page or click on the album cover!